Quality and Compliance Manager
Job description
Ensuring and checking that work activities and standards (including discipline such as occupational safety) within the Quality Department are adequately described and recorded, communicated and available in the form of specifications, work instructions and records in order for staff to perform their duties effectively;
Driving the implementation, maintenance and improvement of the Quality & Food Safety Management System to ensure that the company achieves its goals as set out in the quality policy and objectives;
Attending to document-controlled administration of approved system policies, procedures, work instructions, specifications and records. 
Assisting with the investigation of non-conformities (including customer complaints), identifying root causes and implement counter measures in consultation of the production team;
Ensure non-conformances and customer complaints are registered on data base, and that trend graphs are maintained to allow quality performance measurement as described in quality objectives;
Ensure product release is done timely, and documentation i.e. Certificate of Analysis is available on request;
Duties of the Management Representative (e.g. scheduling and closing out of internal audits; monthly Q&FS meeting) including ensuring internal audits are done within specified time frame;
Identify and resolve problems that may arise during the production process;
Providing support and input to Q&T Manager and Corporate QA regarding legal and statutory requirements to ensure compliance of LSAM products in domestic and international markets;
Staying abreast of food related news and incidents in the markets i.e. food safety, adulteration, changes to legislation that might have an impact on LSAM products;
Manage the scheduling of, and communication with BRC, GFCO and COSTCO certification bodies to ensure continuous certifications.
Directly supervises the Food Safety Administrator and Quality Laboratory Supervisor with their subordinates;
Training of Quality staff to allow better understanding and execution of their duties;
Supporting the Technical & Quality Manager by assisting with priority activities within the department that were identified to align and meet the business strategies and objectives;
Profile
B.SC Food Science or Diploma in Food Technology
Training attendance certification in PRP, HACCP, ISO 9001, FSSC 22000 and or Auditing principles
3 – 5 years in quality management of food manufacturing enterprise.
Excellent administrative, planning, coordinating and organizing skills
Leadership skills
Analytical and problem solving skills
Communication skills, both verbal and written
Computer literate
Interpersonal skills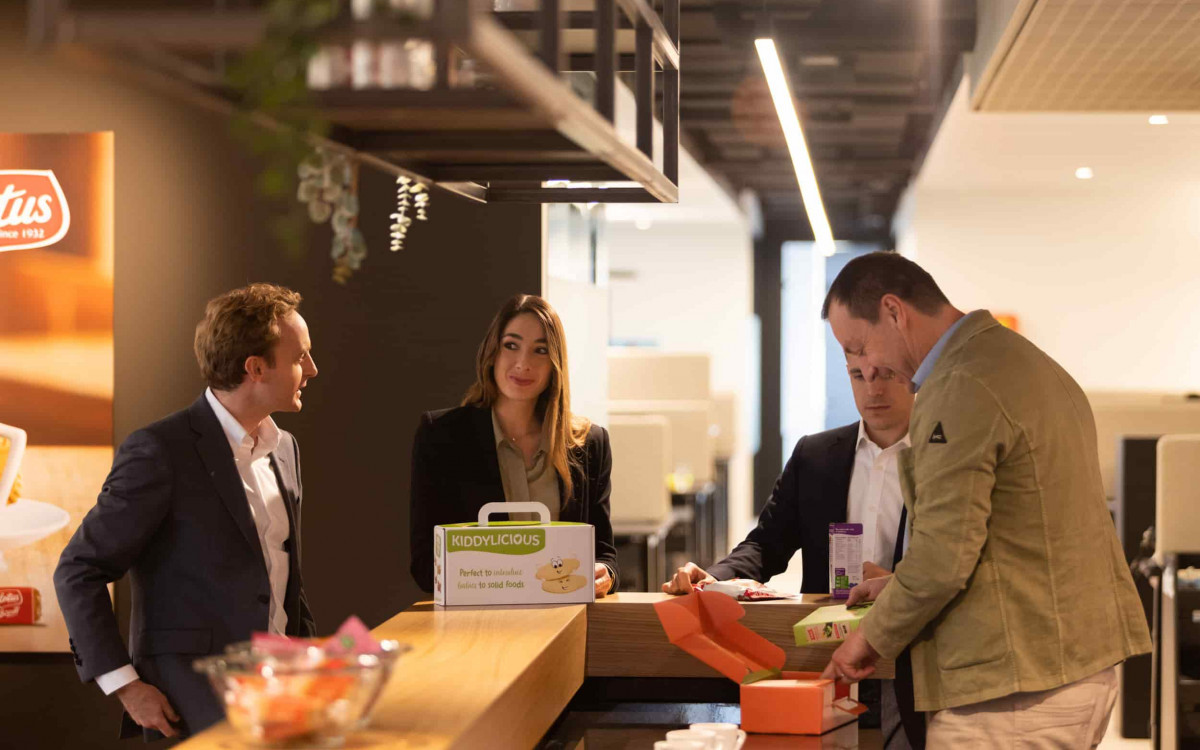 Offer
Grasp the opportunity to join an ambitious and driven team with a mix of talents! Being part of a fast growing, international company, you will get tons of on-the-job-learning and acquire new insights.
In addition, you will be part of a culture where passion, team spirit and open dialogue are our main drivers.
And of course, on top of that, you can enjoy delicious branded snacks every day!
Apply for this job
... Or get to know the team
Do you want to be part of a terrific team with the ambition to create small moments of happiness every day? Meet our people, discover their unique skills and get excited to join them in a great work environment.
Meet the team