Global Digital Media Manager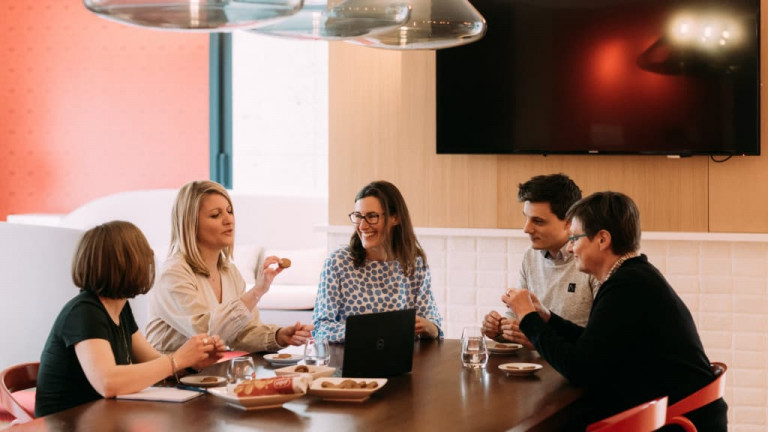 Job description
As Global Digital Marketing Manager you are responsible to shape and implement the new digital marketing activities in several key markets, acting as a digital knowledge center, in order to expand the brand's digital media footprint.
You will focus on Biscoff and on Natural Foods brands (Bear, Nākd, Trek).
You will guide the delivery of the digital marketing campaigns & activities across all global markets. Leading the performance optimization of different media, analyzing the data and compiling data into new learnings to develop actionable recommendations on how to optimize the strategy and move the brand forward on digital channels. You will guide & help deliver the analysis of the performance of digital media (KPI's, reports, and scorecard templates).
You will guide & spar with local marketeers on their local digital media planning and challenge the media proposals, in order to guarantee the right skill level and digital knowledge throughout the company. You will facilitate the local marketing teams to work together with the country arms of the global agency and drive excellent execution.
You will benchmark and negotiate with the agencies, to maximize ROI. You are the first point of contact for the global lead agency. You will guide the media buying on different digital channels (Google, Instagram, Facebook, TikTok,..), creative development and production of assets suitable for several key markets and digital platforms. All to drive business performance. You will also continuously optimize the set-up of the ideal operating model for these activities.
You will guide the new data-led influencer marketing strategy, which resonates with influencers and their followers to create genuine advocacy for the brand, prompting conversation around our brand.
You will partner closely with the Global e-commerce team for synergies across digital marketing efforts.
You will work closely together with the Global Brand managers on developing consistent & inspiring brand content, in line with the new brand positioning/key.
Profile
You preferably hold a Master's degree in Marketing and/or Communications, by preference with a specialization in Digital Marketing. Having experience as a Digital Media Specialist in a consumer goods environment is a plus.
You have 5 years of experience, understanding the full media mix from strategy to creative production and execution. You are comfortable managing media agencies and have experience in media testing and reporting.
You have an acute understanding of Instagram, Facebook, Tik Tok and Youtube as well as programmatic. Understanding APAC social platforms like WeChat, Weibo, Douyin, etc. is a plus. You have a strong understanding of branding and performance tactics on digital channels. You bring relevant experience in influencers marketing.
You have an entrepreneurial spirit, getting energy from creating new opportunities and looking for different inroads.
You take strong ownership within this new role, driving results on both the short and long run. You work independently, are flexible and you go the extra mile.
You are a team player and have strong communication skills which you will deploy in relation to the local marketing teams and the global brand teams.
You have a learning mindset, adapting to the rapidly evolving digital media environment.
You have an analytical mind, you are able to interpret analytics, communicate results and formulate strategy.
You have strong presentation and writing skills, the ability to simplify ideas and communicate confidently.
Offer
Grasp the opportunity to join an ambitious and driven team with a mix of talents! Being part of a fast growing, international company, you will get tons of on-the-job-learning and acquire new insights. In addition, you will be part of a culture where passion, team spirit and open dialogue are our main drivers. And of course, on top of that, you can enjoy delicious branded snacks every day!
Apply for this job
... Or get to know the team
Do you want to be part of a terrific team with the ambition to create small moments of happiness every day? Meet our people, discover their unique skills and get excited to join them in a great work environment.
Meet the team