Teamleader Weekend Fabricatie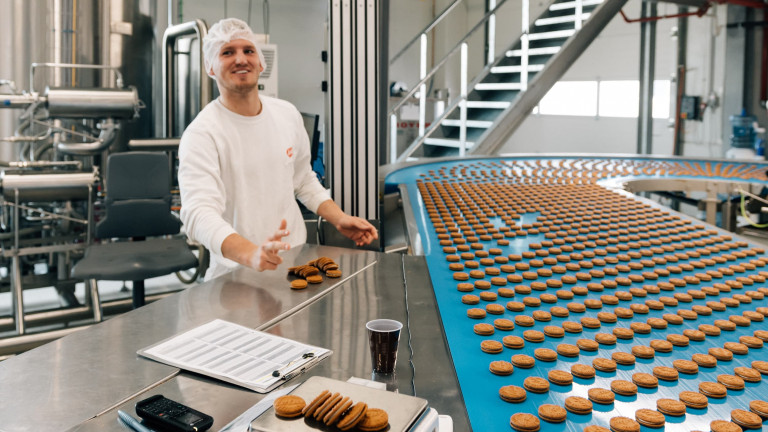 Job description
Binnen jouw ploeg ben je verantwoordelijk voor het realiseren van de objectieven op vlak van veiligheid, kwaliteit, rendementen en milieu. Je kan makkelijk nieuwe (product)kennis capteren en die vanuit een expertise vertalen naar de vloer.
Je begeleidt en ondersteunt jouw team bij het realiseren van verbeterprojecten en waakt erover dat de regels inzake kwaliteit, hygiëne en veiligheid nageleefd worden, ook inzake administratieve opvolging.
Je rapporteert aan de Production Manager Weekend.
Profile
Je hebt een Bachelor diploma voeding, biochemie, elektromechanica, … met een eerste werkervaring op zak OF je bent iemand met enkele jaren leidinggevende ervaring binnen een productieomgeving die gewoon graag met mensen werkt.
Je bent een luistervaardige, enthousiaste en communicatieve coach die jouw medewerkers kan motiveren, inspireren en vooral waarderen.
Je hebt een scherpe analytische geest en goede probleemoplossende vaardigheden.
Je kan vlot met Excel, Word en PowerPoint overweg en spreekt vloeiend Nederlands.
Tenslotte zie je de voordelen van werken in het weekend (2x12u) in een roterend systeem.
Offer
Wij zijn een no-nonsense onderneming die continu investeert in groei en ontwikkeling! Een cultuur waar passie, team spirit en open dialoog centraal staan en dat is op en TOP! We bieden je een job met uitdaging, verantwoordelijkheden en ruimte voor initiatief met daarenboven een aantrekkelijk salarispakket. Je werkt in een filevrije omgeving en krijgt extra dagen verlof. Last but not least ben je ook nog eens elke dag omringd door overheerlijke, verse koekjes!
Apply for this job
... Or get to know the team
Do you want to be part of a terrific team with the ambition to create small moments of happiness every day? Meet our people, discover their unique skills and get excited to join them in a great work environment.
Meet the team