Conducteur de Machine Fabrication F-H
Job description
Rattaché(e) au Chef d'équipe, votre rôle est polyvalent :
Vous assurez la réalisation des opérations de conduite de machines : préparation de la pâte, dosage et éventuellement cuisson, finition, de sorte à réaliser les objectifs en termes de productivité et de qualité 
Vous réalisez les contrôles qualité et agissez en cas de dérive 
Vous enregistrez les données de qualité et de production 
Vous appliquez les règles et procédures d'hygiène, de sécurité, de rangement et de qualité 
Vous assurez une maintenance de premier niveau (nettoyage) 
Vous participez à des groupes de travail.
Profile
Vous êtes idéalement doté(e) d'une expérience en conduite de machine 
Vous travaillez à temps plein, en rythme 3x8 
Vous savez communiquer et êtes capable de travailler en équipe 
Vous avez un sens strict de la sécurité et de l'hygiène 
Vous adhérez aux valeurs de notre entreprise : l'esprit d'équipe, le dialogue ouvert et la passion dans votre travail.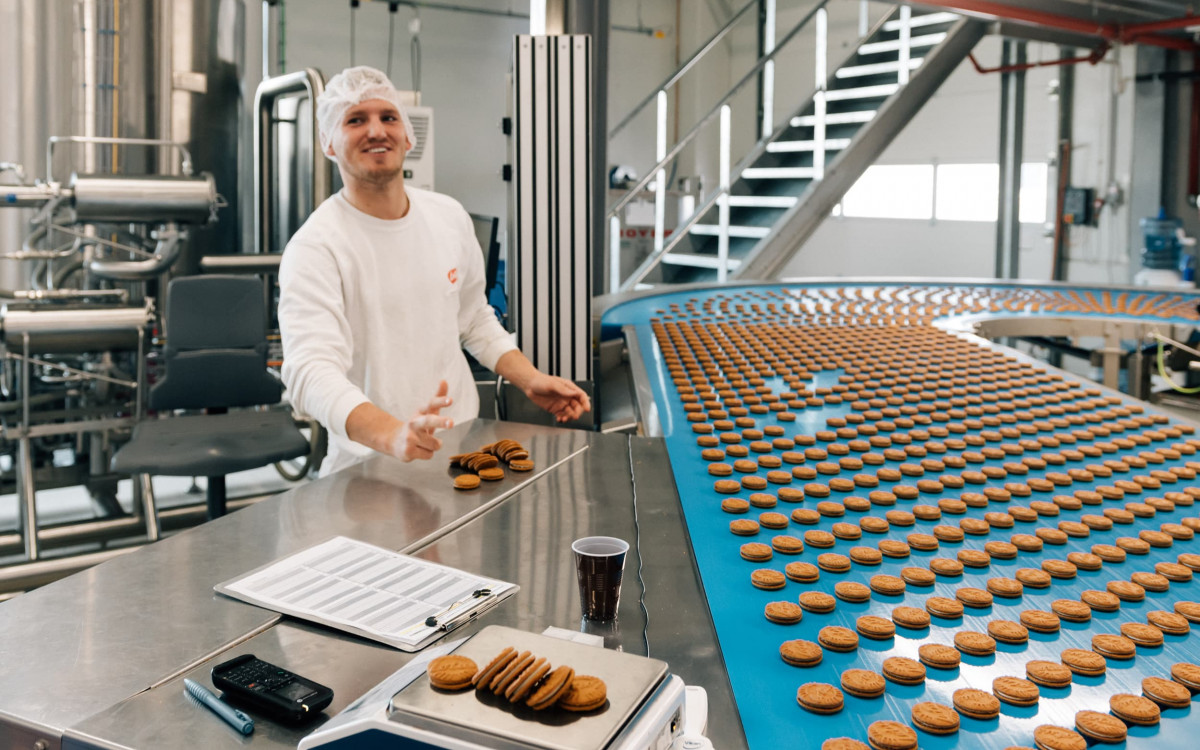 Offer
Pour réussir dans votre fonction, vous bénéficierez de l'accompagnement de votre manager, d'un plan d'intégration et de formations vous permettant de développer votre savoir-faire.
Apply for this job
... Or get to know the team
Do you want to be part of a terrific team with the ambition to create small moments of happiness every day? Meet our people, discover their unique skills and get excited to join them in a great work environment.
Meet the team